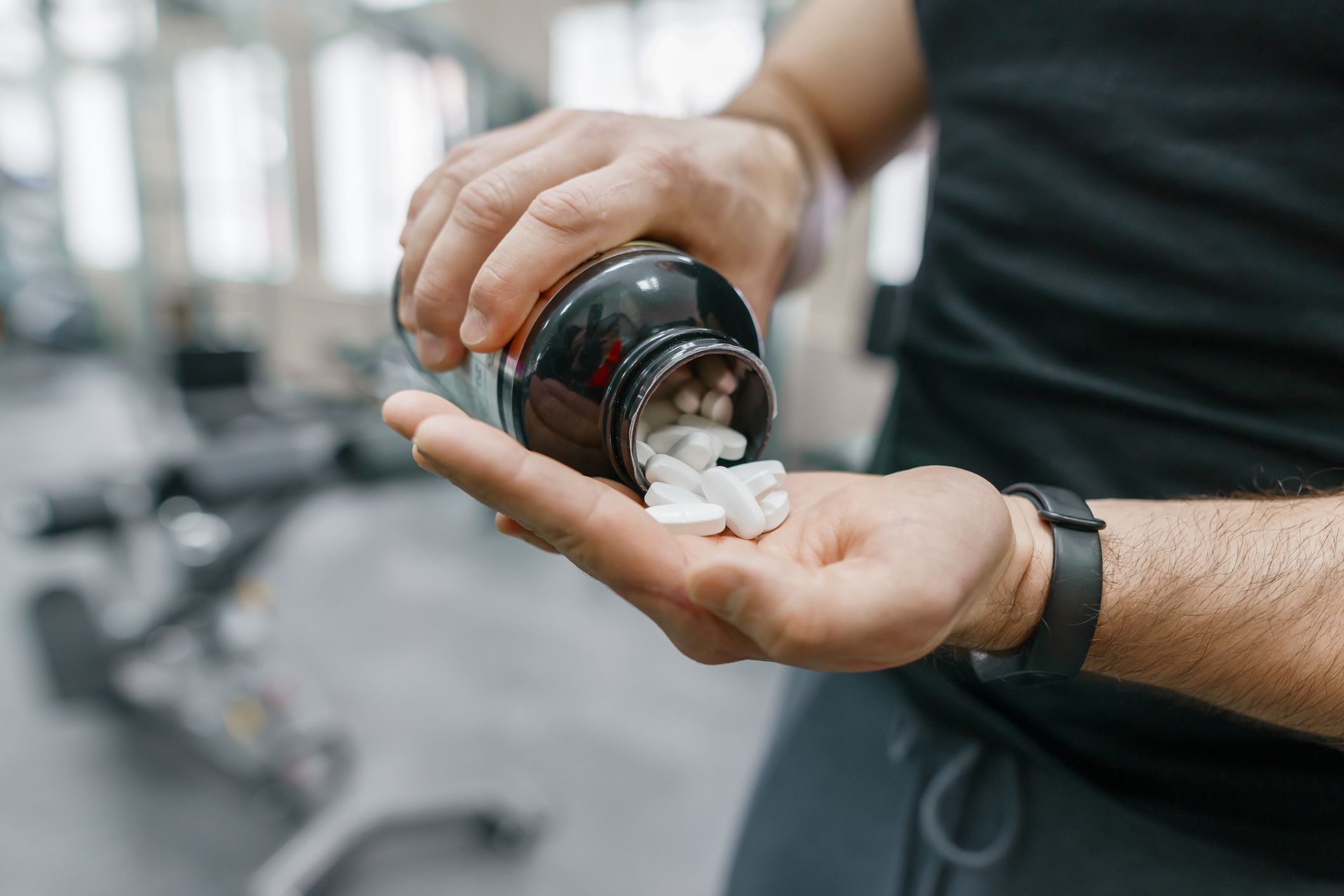 If you are a fitness enthusiast or athlete, then it is highly possible you must have heard whey protein supplements. They are the most common supplements and make a huge difference in your fitness journey. But did you know that adding BCAA supplements to your routine will also be greatly beneficial. BCAA or branched chain amino acids are essential amino acids with protein anabolic properties. The five proven benefits of BCAA include
It increases muscle growth
It decreases muscle soreness
It reduces exercise fatigue
It prevents muscle wasting
It is beneficial for people with liver problems
Make sure you stick to the mentioned dosage on the package or as mentioned by your doctor. Although these supplements are completely safe, if you exceed the dosage for an extended period of time, there can be certain side effects.
Here are 5 best BCAA supplements in India.
Nutrabay Gold BCAA 4:1:1
Nutrabay Gold BCAA is one of the best BCAA supplements in India. It is a premium formula and has a high ratio of L-Leucine. Branched-chain amino acids are components of protein that maintain muscle tissue during intense exercise. They function as anabolic agents, which allow the body to maximize fat loss and minimize muscle loss. BCAA Leucine stimulates muscle protein synthesis and promotes maximum gains as well. It also decreases muscle damage, which helps reduce muscle soreness.
It is available in 2 variants – berry blast and watermelon. It has no added sugar, no banned substances, is gluten free, dairy free, soy free, steroid free, and is tested for purity. Some of the main benefits of this supplement are – it helps build muscle, reduces fatigue after strenuous workouts, and helps in faster recovery. It is infused with electrolytes to replenish lost minerals during sweating.
Nutrabay Pure Series BCAA
If your aim is to build muscles and faster recovery then Nutrabay Pure Series BCAA is one of the most popular BCAA supplements in India. It is enriched with Leucine which stimulates muscle protein synthesis in the body. It has a high Leucine ratio (2:1:1) for promoting anabolism and maximum muscle gains. BCAAs are also known to reduce muscle soreness and fatigue. Nutrabay Pure Series is known for its high purity. It contains 100% high quality ingredients with no additives and fillers.
It is an unflavored powder and you can easily mix it in your favorite drink to get all the benefits. Have it early morning, in between meals as a healthy snack, or before going to bed. Add 1 heaped scoop to 250 – 300 ml water and blend well. Consume 1 – 2 servings per day or as suggested by your trainer.
MusclePharm Essential BCAA
MusclePharm BCAA Powder offers a unique patent-pending amino acid blend with leucine, isoleucine, and valine to deliver the ideal amount of protein to the body. It supports lean muscle mass and is enriched with essential BCAAs to promote muscle development and maintenance. It mixes easily with water and has zero calories, zero carbohydrates, and no added sugar.
It is available in different variants – Blue raspberry, Fruit punch, Watermelon, unflavored, and Lemon lime. MusclePharm is a brand that's highly reputable and known for its premium quality. It is tested for purity and is free from any banned substances. Through this unique formula amino acids are released both before and after the workout which helps in minimizing muscle damage. Each serving provides 6 g BCAAs in the ratio of 3:1:2.
MuscleBlaze BCAA Pro
When talking about fitness supplements in India we cannot overlook MuscleBlaze. It is one of the most popular whey protein concentrate supplements and the brand also has great BCAA supplements. It speeds up the rate of muscle recovery in-between your intense workouts and provides essential electrolytes lost in sweat during workout. Replenishing amino & electrolytes reserves in the muscles help prevent fatigue, muscle soreness, and muscle loss.
It is available in 3 variants – fruit splash, watermelon, and green apple. Each serving contains 7 g of BCAAs which fuel the muscles with essential nutrients and minimize catabolism during workout. It also has 2.5 g of Glutamine in each serving. When taken as an intra-workout drink it helps accelerate muscle recovery and gives you that extra push to workout. It is crafted specially for athletes and fitness enthusiasts who want to give their body something extra and make their workouts more beneficial.
Optimum Nutrition (ON) Instantized BCAA 5000 Powder
Get the dual benefit of strength and endurance with Optimum Nutrition (ON) Instantized BCAA 5000 Powder. It mixes instantly and gives you all essential BCAAs in the ratio 2:1:1. Each serving provides 5 g BCAAs. It is the first fully instantized formula which is highly concentrated and supports recovery efforts.
It has essential amino acids which help support muscle recovery and is a great post workout supplement. Branched chain amino acids cannot be made in the body, so they need to be consumed through supplements. ON is a brand that's known for its high quality and premium raw ingredients. It is available in fruit punch flavor and unflavored variant as well.
It is always recommended to consult your doctor before including any BCAA supplements in your diet. There are different kinds of supplements and your doctor and trainer would be best to advise which one is most suitable for you.
Browse through the complete range of products on Nutrabay.com and get other product categories as well like – Nutrabay whey protein, mass gainers, weight gainers, Nutrabay whey protein concentrate etc.